Team
Dr Tomasz Klimek, LL.M. Attorney-at-Law
Education:
2018-2020
University of Liechtenstein
Executive Master of Laws (LL.M.) in Company
Foundations and Trust Law
2009-2016
University of Vienna
Doctoral Studies in Law
Doctor of Laws (Dr. iur.)
2014-2015
University of Heidelberg, Ruperto Carola
Legal Studies for lawyers with a foreign law degree
Magister legum in Germany (LL.M.)
2008-2010
University of Vienna
Legal Studies (nostrification)
Magister of Law in Austria (Mag. iur.)
2003-2008
Jagiellonian University in Krakow
Legal Studies
Magister of Law in Poland (Mgr)

Professional Experience:
2006-2007
Trade and Investment Promotion Section of the Polish Embassy in Vienna, Austria
2009
Legal clerkship at the Upper Regional Court of Vienna, Austria
2009-2010
Legal Intern in lawer's office in Vienna, Austria
2010-2015
Associate in lawer's office in Vienna, Austria
since 2015
since 2016
Attorney-at-law in Austria (Rechtsanwalt)
Attorney-at-law in Poland (Radca prawny)
since 2019
Attorney-at-law in Liechtenstein (Rechtsanwalt RAK Wien, Vaduz)
since 2019
Member of the Board of Directors in private foundations in Liechtenstein

Language:

Publications:
Employee liability. A legal comparison between the German and Polish law. Saarbrücker Verlag für Rechtswissenschaften (2015).

Foreign language surcharge as wages above the standard rate in the meaning of § 21 RATG,
AnwBl 2014, 110

Debt collection in commercial transactions,
Market guide, Polish Embassy in Vienna (2007).
Pandora Walch, Legal intern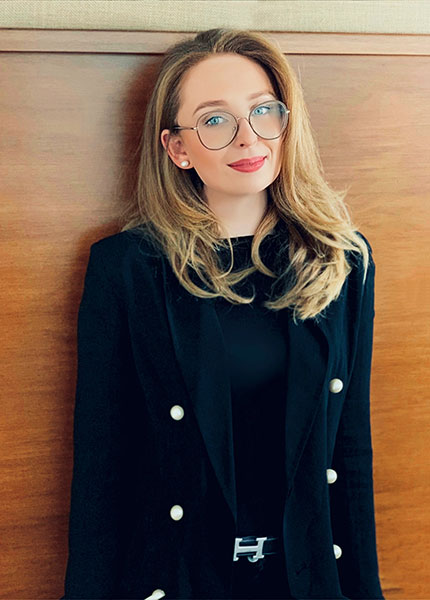 Education:

Professional Experience:
| | |
| --- | --- |
| since 2019 | Legal Intern in our lawer's office in Vienna, Austria |

Language:
Polish
German
English
French
Mag. lic. Martyna Bledowski, Office Manager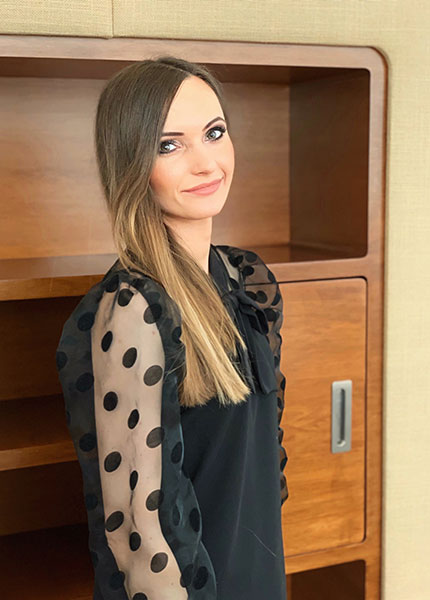 Education:
2012-2014
University of Silesia in Katowice
Administration studies, specialization: justice
Master of Administration (Mag.)
2009-2012
Higher School of Commerce W. Korfanty in Katowice
Administration studies, specialization: local government Bachelor's degree (lic.)

Professional Experience:
| | |
| --- | --- |
| 2017 | District Court in Wodzisław Śląski, Department V Land and Mortgage Registers |
| 2017 | Embassy of the Republic of Poland in Vienna, Consular Department |
| since 2017 | Office Manager in our lawer's office in Vienna, Austria |

Language:
Dr Piotr S. Buława, Rechtsanwalt, Steuerberater
Ausbildung:
2014-2019
Schlesiche Universität Kattowitz
Dr.-Studium der Rechtswissenschaften
Doktor der Rechtswissenschaften
2012
Universität Wien, Jagiellonen-Universität Krakau
Schule des Österreichischen Rechts
2008-2009
Universität Bonn, Universität Warschau
Schule des Deutschen Rechts
2008-2009
Universität Mannheim
Erasmus-Stipendium
2004-2009
Jagiellonen-Universität Krakau
Studium der Rechtswissenschaften
Magister der Rechtswissenschaften (Mgr)

Berufserfahrung:
2010
Praktikum bei der Kanzlei Gide Loyrette Nouel, Warschau
2010-2012
Juristischer Mitarbeiter bei der Kanzlei KSP Srokosz i Wspólnicy, Kattowitz
2012-2014
Juristischer Mitarbeiter bei der Kanzlei Hajduk a partneři, Tschechien
2014-2019
Rechtsanwalt in Polen (Adwokat)
od 2020
od 2016
Rechtsanwalt in Polen (Radca prawny)
Rechtsanwalt in Tschechien (Adwokát)
od 2019
Steuerberater in Polen (Doradca podatkowy)

Sprachen:
Polnisch
Tschnisch
Deutsch
Englisch

Publikationen:
Ausgewählte Publikationen:

P. Buława, The Participation of Tax Authorities in Insolvency Agreements, [w:] Public Governance, Administration and Finances Law Review, nr 2/2018
P. Buława, Tax annulment in the concept of fiscal rule making, [w:] M. Sentsova (Karaseva), E. Ruśkowski, A. Paul, M. Radvan, Tax Sovereignty and the Concept of Fiscal Rule-Making in the Countries of Central and Eastern Europe: Conference Proceedings, Woroneż
P. Buława, General Tax Annulment as a Source of Stability, [w:] D. Šramková, M. Janovec, J. Valdhans, Days of Law, Část III, Stabilita a stabilizace podnikatelského prostředí, Brno
P. Buława, Zasada zdolności świadczenia w orzecznictwie sądów administracyjnych i Trybunału Sprawiedliwości Unii Europejskiej, [w:] B. Kucia-Guściora, M. Munnich, A. Zdunek, Stanowienie i stosowanie prawa podatkowego w Polsce. Wpływ orzecznictwa na prawo podatkowe, Lublin
P. Buława, E. Kowalewska, Zdanění příjmů v zemědělství v Polsku a České republice - komparatistika, [w:] P. Mrkývka, D. Czudek, J. Valdhams, Days of law 2016, Část II, Rekodifikace daní z příjmů (90 let od Englišovy reformy), Brno
P. Buława, Access to case file in tax proceedings in Poland and the Czech Republic, [w:] P. Smoleń, Selected Issues in Taxation and Tax Authorities in Central Europe, Lublin
P. Buława, Ewolucja opodatkowania dochodów nieujawnionych na przykładzie Polski, Republiki Czeskiej i Słowacji, [w:] W. Bożek, System podatkowy w Polsce - jego rola i znaczenie w procesach gospodarowania, Szczecin 2016
Mag. Jürgen Rieger - of counsel